About KPI Fire
Operational Excellence Software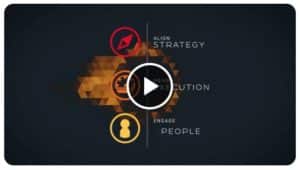 KPI Fire is cloud based enterprise software for managing the 3 key elements of Strategy Execution.
Strategy | Execution | People
KPI Fire displays your strategic plan clearly with visuals that are easy for everyone to understand.
Above all, everyone at KPI Fire is passionate about one thing, helping companies execute their strategy.
We engage and align people around common goals.
Because each company's strategy is unique, KPI Fire provides a customizable platform for communicating these 3 elements of strategy deployment.
To demonstrate how we help companies similar to yours align and execute their strategic plan, give us a call at 855-957-4347 or request a demo.
Who We Are
KPI Fire a fast growing SaaS company based in Salt Lake City, Utah with partners in South America, Australia, Europe and the Middle East. Namely, our clients include large enterprise companies serious about achieving their ambitious goals like Yahoo!, Consumer Reports, Steiner Electric, Plexus, Washburn University and other companies just like yours.
Simply stated, our goal is to help you create a results focused culture of excellence in your company.
About Our Founder

While working as a Lean Six Sigma consultant, Founder Cedro Toro saw many behaviors that were often common across high performing organizations. That is to say, he paid special attention to the behaviors he felt were responsible for their success. In most cases, he also noticed that there were many companies who did not know about these behaviors or how to implement them.
Consequently, Cedro began developing KPI Fire in 2008. His objective was to help all organizations adopt these behaviors, no matter how complex or large it may be. In addition, he developed the GEAR Model to make this even easier.
KPI Fire is the visual representation and software tool for the GEAR ™ Model for Operational Excellence.
Focused Goal Alignment

Clearly defined long term objectives
Well established short term objectives for all layers of the organization
Alignment down to the individual and task level

Enabling Systems

Unquestionably highly engaged leadership
Coaching systems that elevate teams positively
Uniquely designed problem Solving systems

Action and Accountability

A relentless systematic approach to Continuous Improvement
Immediately aligning projects and tasks to strategic objectives

Results

Leading and Lagging KPIs, Key Performance Indicators
Key Behavior Indicators indicative of immediate results
Overall reward and recognition along with reflection and learning
To summarize, KPI Fire can help you clearly communicate and execute your strategy. In order to learn more request a demo now. We'll learn about your unique business and, as a result, we will provide you with a customized solution to reach your goals quickly.
History of KPI Fire
In 2017 KPI Fire, Inc entered in to an agreement with Complete XRM, inc to manage the sales, service and development operations for the KPI Fire product and customers. As of January 2018 customers will be invoiced by KPI Fire a dba of Complete XRM, inc.
Simply stated, Complete XRM, inc operates additional software products such as PlanPlusOnline.com and PocketInformant.com