Continuous Improvement Program Management
Project Management Software | Lean Six Sigma Program Management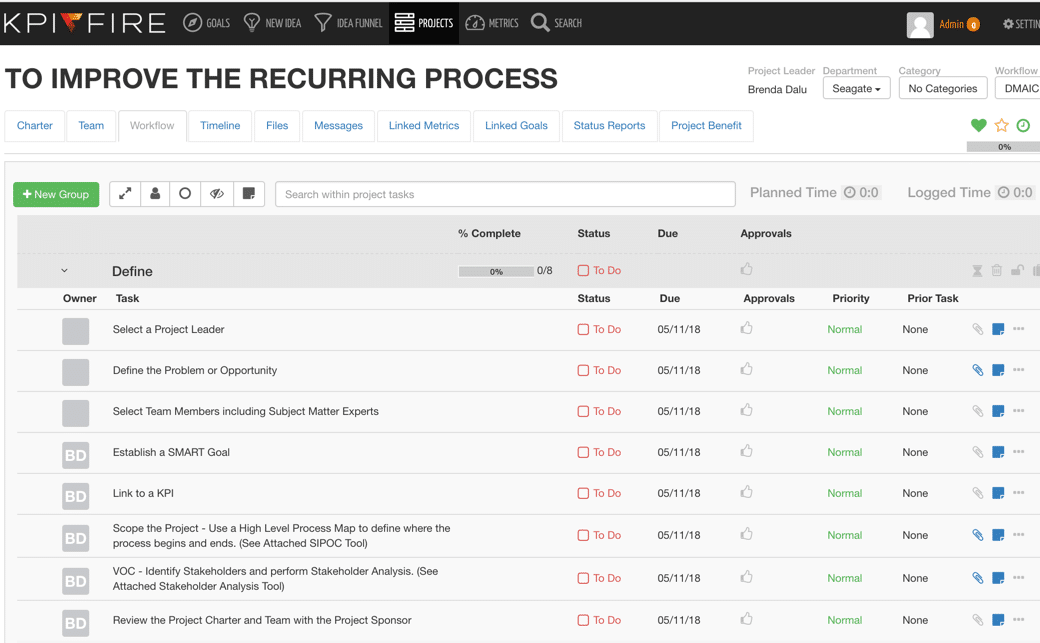 Looking for a Continuous Improvement Program based software to provide quick tips to make your job easier and your results more effective?
Follow this system and you can:
Gather and Prioritize
Easily gather and prioritize improvement ideas even across a global organization
Close Projects
Close more meaningful projects
Make Your Content Stand Out
Avada includes the Layer Slider, Revolution Slider, Fusion Slider and Elastic Slider.
Real-Time Status
Report out project status and savings in real-time
Build Something Beautiful
Fusion Builder includes dozens of shortcodes loaded with options, giving you perfect freedom.
Standardize
Standardize your problem solving methodology
Share Best Practices
Share best practices to become a learning organization
Free Updates With Value
We issue updates that matter; rich with amazing new features and improvements.
Its Like Getting A New Theme
Avada just keeps getting better and better, each update is like getting a brand new theme all for free.
Here's how a Continuous Improvement Program works best: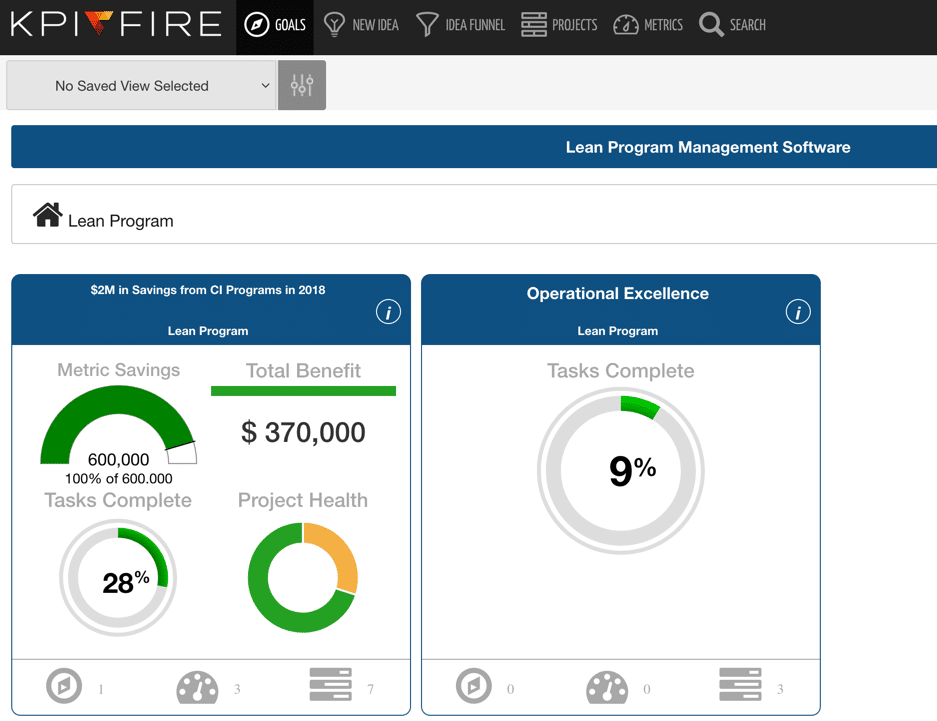 1. Set a Goal & Make it Visible
Strategic Goals
The key to getting management support is to work on goals & projects that will impact the strategic initiatives and KPIs the executive team is focused on.  It is important to keep the goals visible where others can see them and have access to them.
Screenshot from KPI Fire, a simple Lean Program Management software that is based on concepts of Hoshin Kanri or Strategy Deployment tool that takes the place of an X Matrix giving your team clear line of sight to strategic goals.

2. Capture Ideas for Improvement:  Eliminate Waste and Variation
Don't let a good idea get past you without collecting it. Put yourself on the floor; because this is where the action is. Talk to people doing the work and ask them for ideas to eliminate waste and variation. We do these Gemba Walks because they are a great way to solicit and capture ideas.
What Else? We Have The Best Support Around
Avada is loaded with useful, functional options that allow users to quickly and easily create stunning websites. But that's not all, when you purchase a copy of Avada you will also get the most amazing customer support around!
Fully responsive so your content will always look good on any screen size

Awesome sliders give you the opportunity to showcase your content

Advanced theme options panel to easily customize your website
Purchase Now
Avada Is The Ultimate WordPress Multi-Purpose WordPress Theme!
Loaded with awesome features like Fusion Builder, premium sliders, unlimited colors, advanced theme options & more!
Purchase Now