Build a Custom Dashboard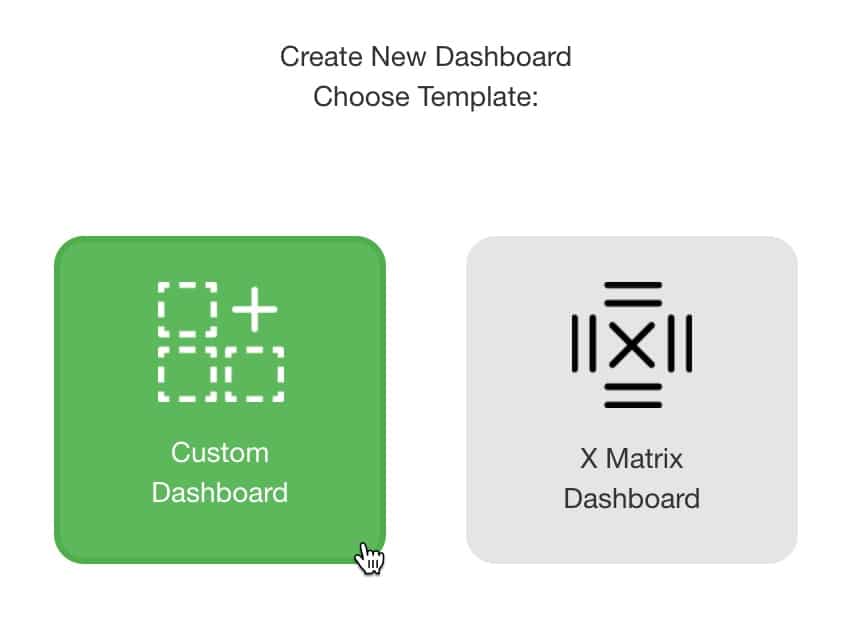 One of the best tools used to manage continuous improvement is a performance dashboard. It is a strong visual representation of key performance indicators (KPIs) for company goals and projects.
Create custom dashboards at various department levels. Use the dashboards as reference for regular meetings to review and discuss performance of teams and projects.
Types of Tiles Available:
Text
Metric
Project
Goal
Photo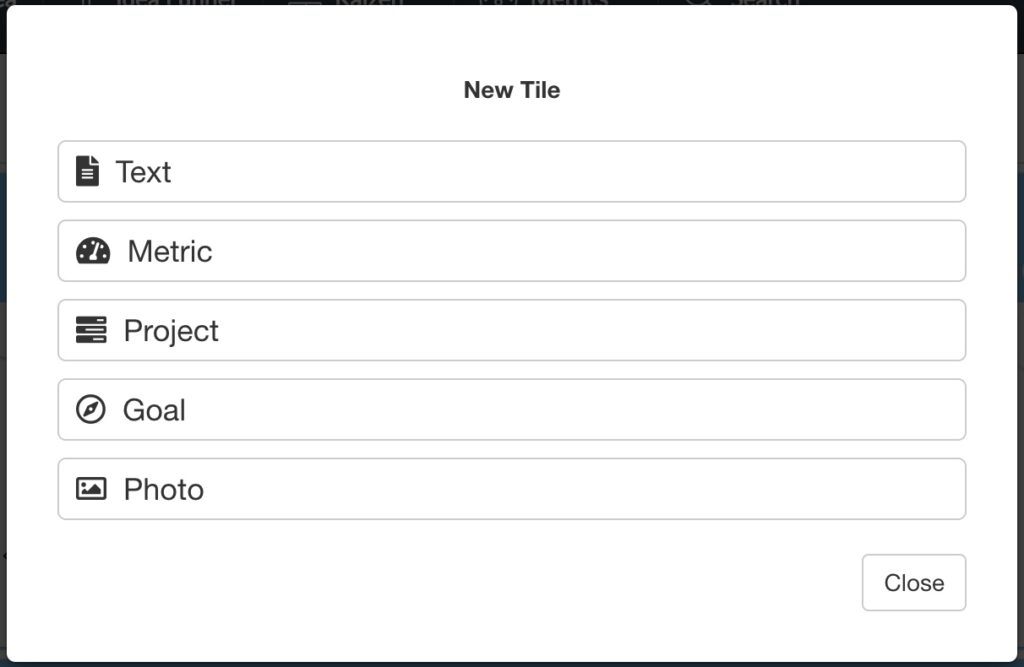 Size and Position
Drag and drop tiles to order and resize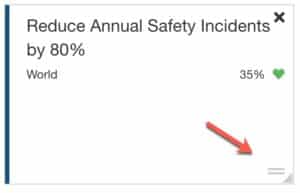 Metric Tiles
Metric Options:

Gauge Chart – View Type and Data Mode
Pareto Chart
Bar Chart – View Type and Data Mode

Select different view types and metric modes to display multiple charts of the same metric.
Date Range is controlled by the date selected in the metric modal. To change the range, click in the center of the metric tile to open the modal and use the date selector.