Are you looking for an Example of a Lean Savings Report?
In many organizations part of the corporate strategy is to make improvements to the existing business that can result in cost savings. It is typical for many large companies to target annual cost savings goals of 1-5% per year.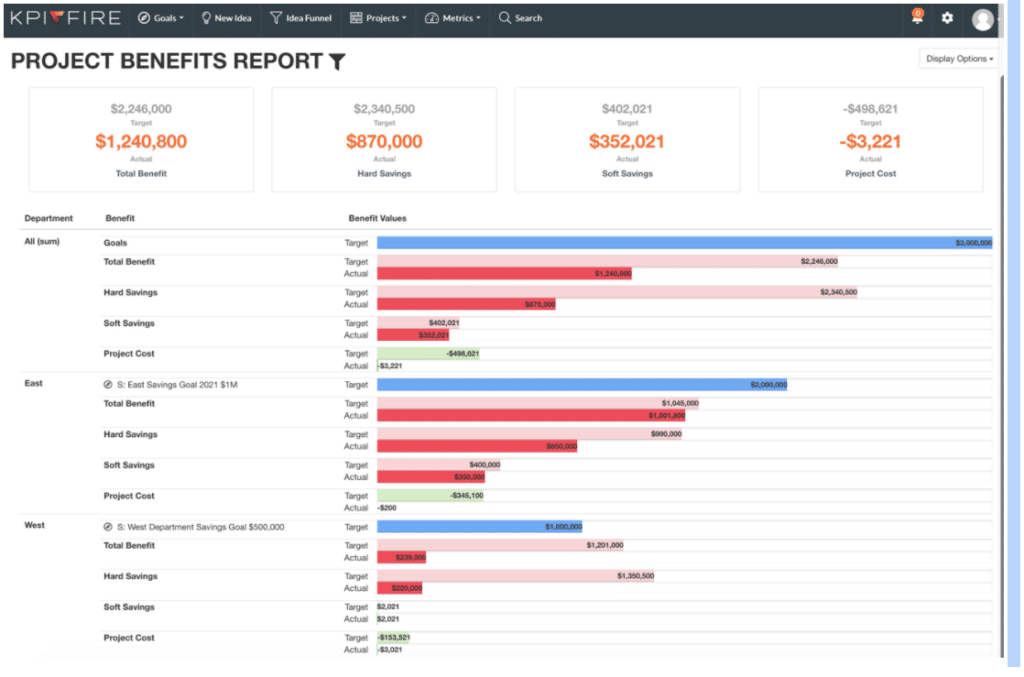 How to Build it.
Step 1. Setup your Organization Departments.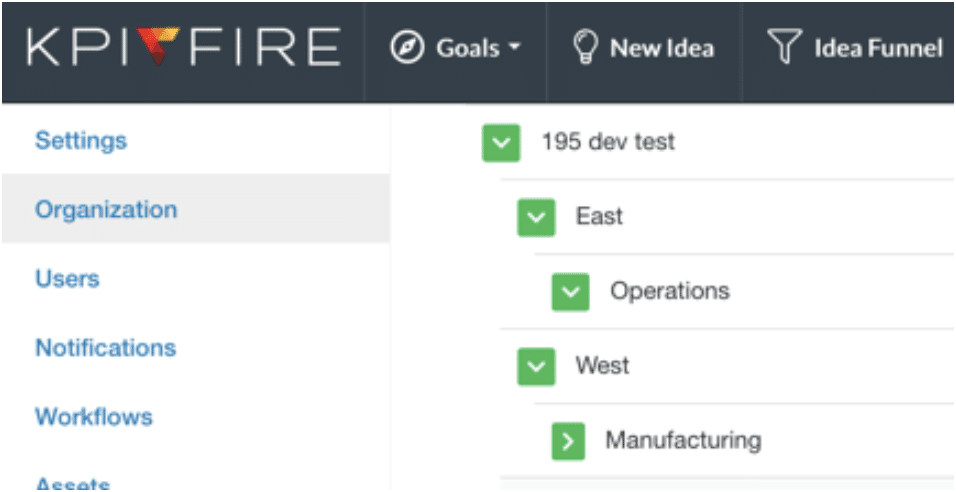 Step 2. Create a Goal for Each Department.
The goal should have a name such as: "East Department Savings Goal for 2021"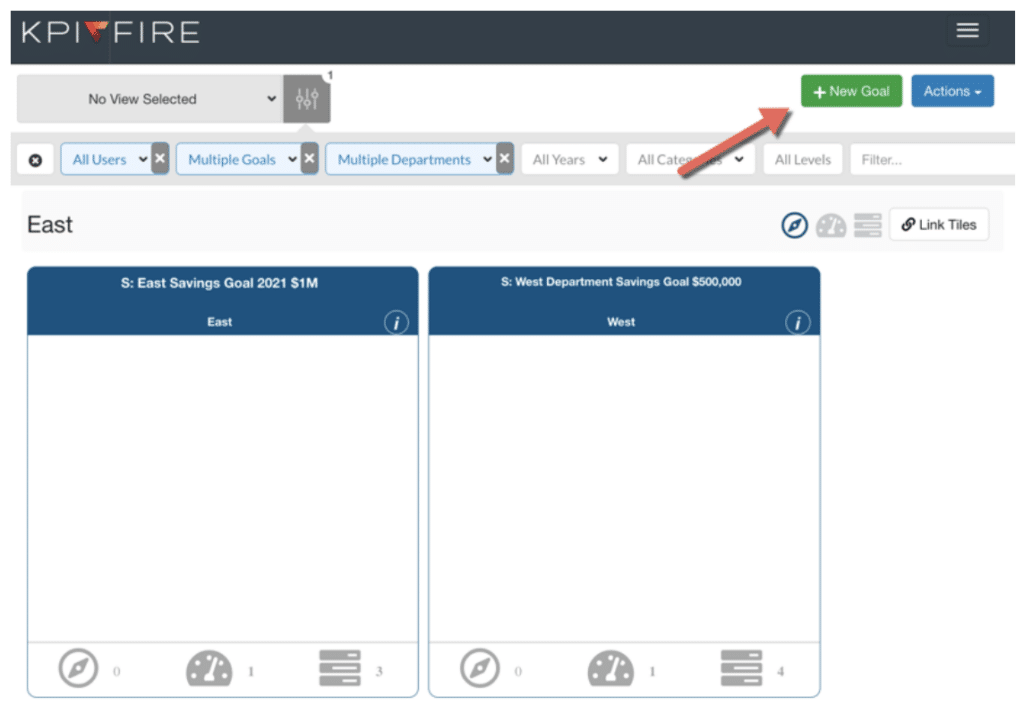 Step 3. Link a Metric to each Goal.
Open the Goal, and use the Action>>Add/Edit Metric.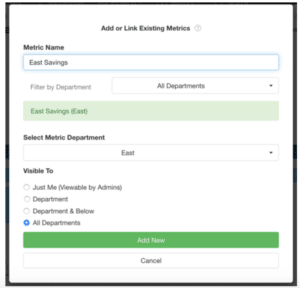 Step 4. Add your Target Values to the Metric Data Tab.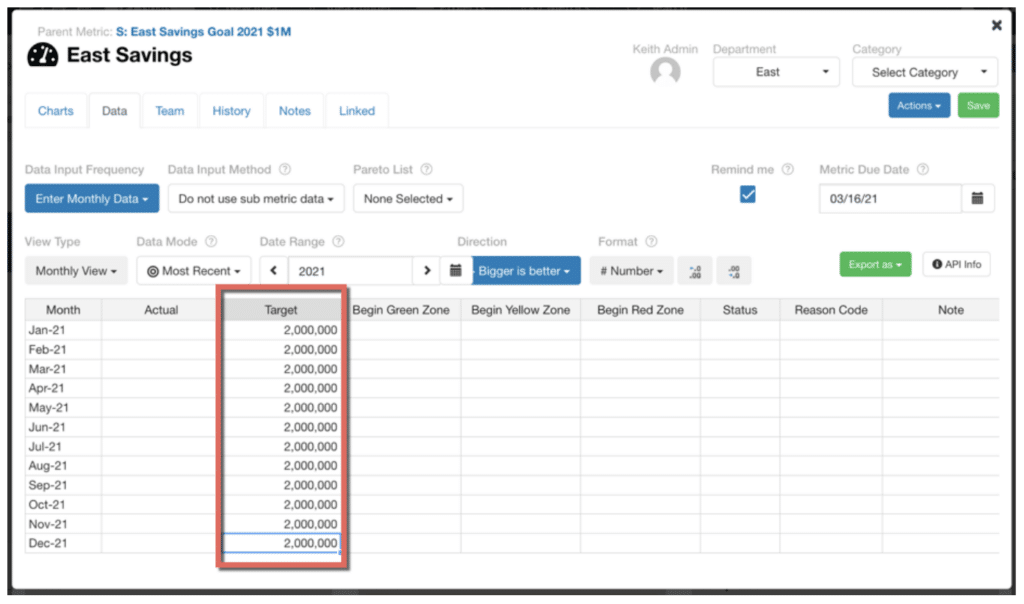 Step 5. Create or Link Projects with you Goal Record.
From the Goal, you can link or create projects from the Action button.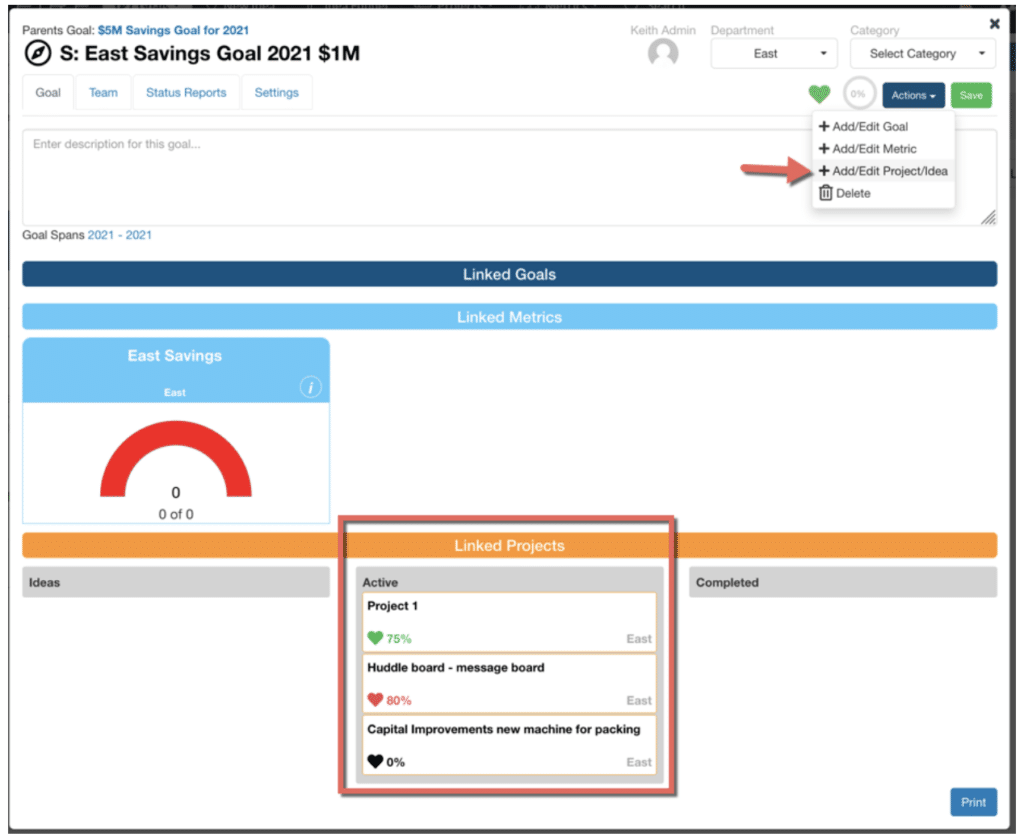 From the Project Charter, you can link a project to your Goal.

Step 6. Identify Savings for your Project.
Project Savings can be identified in the Project Benefits tab of the project.
Or, by using the linked Metrics tile on Project Charter.

Note, Project Benefit accounts (Hard Savings, Soft Savings, Project Costs) are configured as part of each workflow.
Go to Reports>>Project Benefits Report, select the Bar chart Option.
Filter departments using the Global Filters.
Filter goals with the Goals filter in Global Filters.