Project Accountability Report
The project accountability report can be used to manage a portfolio of projects from a high level.
The report provides groupings of projects:
By Status
By Project Leader
By Project Sponsor
By Category
Each section is clickable with drill down to the project details.
Project Accountability Report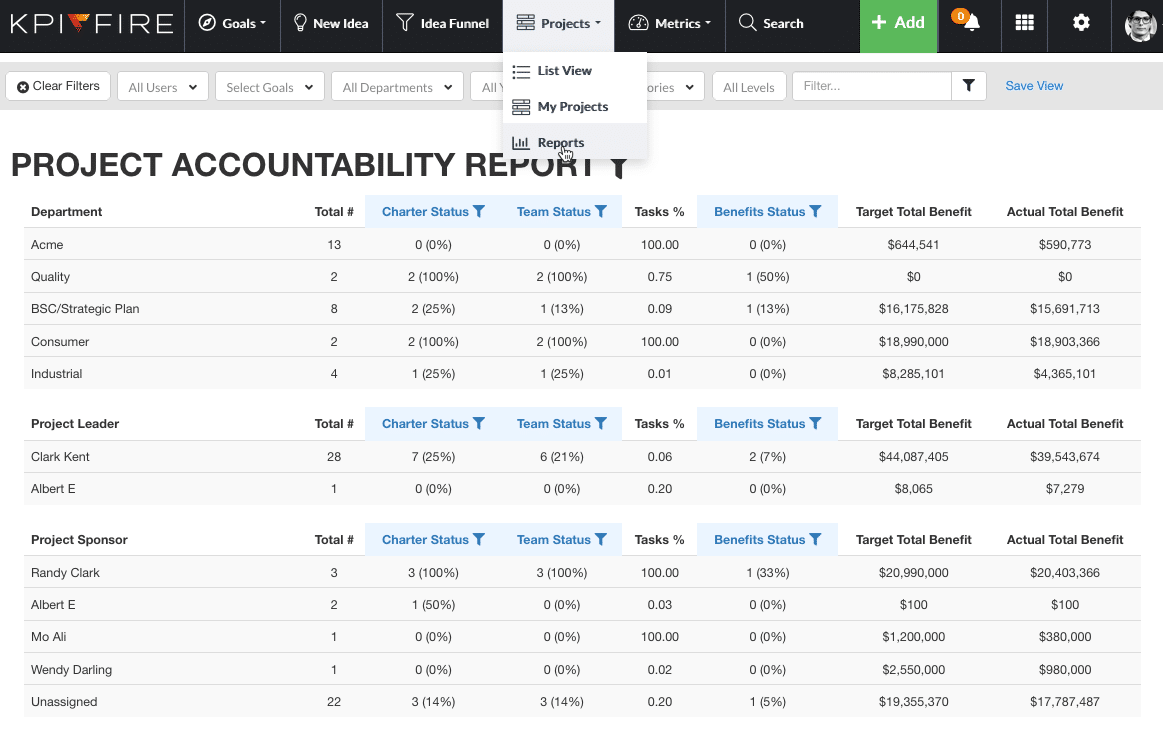 Prerequisite
The Project Accountability Report shows the status from the Charter tab "Status" field box.
Charter Status
Team Status
Project Benefit Status

Note: If you do not see this field group on your Charter you may be able to add it by selecting Action>>New Tile: Status
In some cases your administrator may have disabled the ability to change Project Charter layouts.  If you do not see this option, ask your administrator to add the field, or unlock the project charter.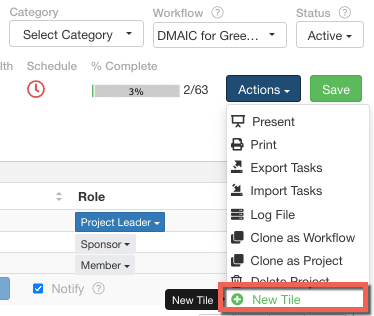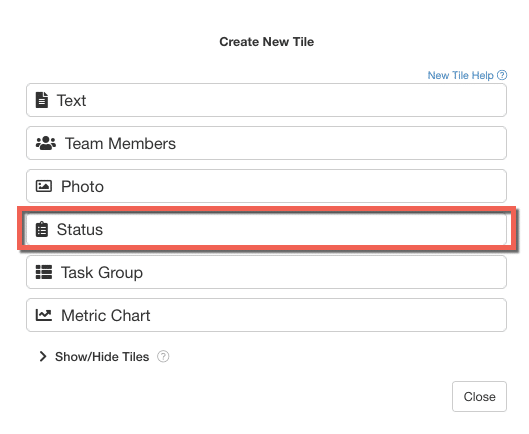 Each group is clickable and will expand to show the project specific details.

Adjust the filter criteria applied to the report
Global Filters
Status Filters